Description
YLCF pump is a single stage, single suction, bracket, horizontal centrifugal pump, which is designed for transferring suspended, corrosive, abrasive or viscous medium. It is widely used in the fertilizer, chemical, waste water processing, food, papermaking, sugar refinery, mining, alumna and other industries. With superior water conservancy performance and remarkable corrosion-resistant, it has owned high reputation and already become the first-selected pump type for those harsh location.
Design Features
A. The impeller channel is wide, the hydraulic performance is superior, and the front and back covers of the impeller do not have back vanes, which minimize leakage of media, make it possible to use different types of impellers and provide good interchangeability.
B. Seals of different types are designed, so that reasonable selections can be made depending on different working conditions and in accordance with different requirements of users.
C. Rigid design is used for the shaft, and roller bearing and radial thrust bearing of Chinese national standards are used for the bearing, which enable them to bear very large radial forces and ensure the long-time operation of the transmission part.
D. The pump case is solid and thick, and the inside wall is smooth, which provide outstanding corrosion resistance and erosion resistance and ensure its service life.
E. There is a rather large conical room between the impeller boss and the pump cover, which effectively prevents the possibility of media in solid phase entering the shaft seal.
F. An axial adjusting device is provided, which makes it possible to restore the performance of the pump to a maximum extent through adjusting the gap between the impeller and the pump body after the occurrence of erosion and corrosion of the excess flow parts.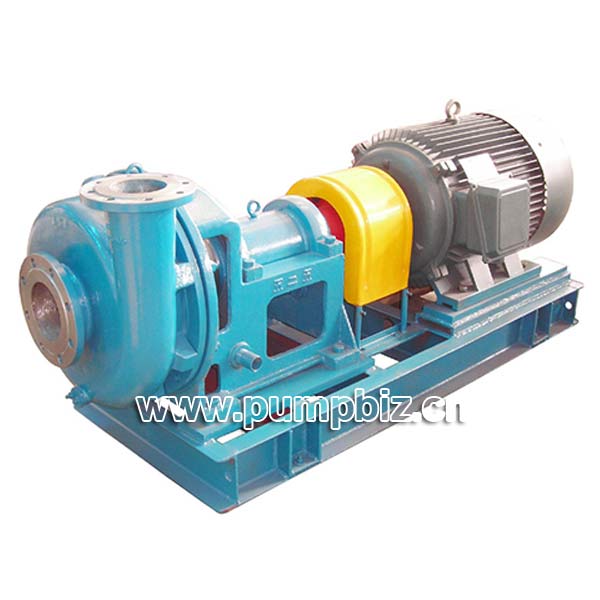 Payment & Delivery
* MOQ: 1 Unit
* Port: Shanghai
* Payment Terms: T/T, L/C, D/A, D/P, Western Union, MoneyGram, Paypal
* Packaging Material: Paper/Wood
* Packaging Type: Cartons
* Delivery: We'll arrange delivery within 3 days on the receipt of payment.
We Provide
* Best products and factory price.
* On-time delivery and the shortest delivery time.
* 1-year warranty. If our products cannot function properly within 12 months, we'll offer spare parts for free; and you need to pay for the delivery.
* OEM and customized service.
* User manuals will go with relative machines.
Service
* QC: All products will be checked before delivery.
* Compensation: If any unqualified product is found, we'll pay the compensation or send new qualified products to customers.
* Maintenance & Repair: In case of any maintenance or repair need, we'll help to find out the problem and offer relative guidance.
* Operation Guidance: If you have any problem with operation, please feel free to contact us.