Description
Performance
(1) The ironing roll is made of steel and hard chromium plated, without rusting and quick heat conduction.
(2) The blocking roll is made of impored silicon rubber, bearable a high temperature over 300°C.
(3) Low power consumption, quick heating, only 20 minutes pre-heat time.
Features
(1) Able to iron multiple ribbons at one time.
(2) Actuated by a DC motor, stepless speed regulation, stable rotation.
(3) Supported by a bearing, exrtemely low noise during running.
Specifications
* Power supply/power: single-phase 220v/50-60Hz/4kw
* Heat source/Heat consumption: electric heating/sealed type
* Output packing/weight: 95cm×75cm×65cm 200kg
* Output packing: 110×95×156cm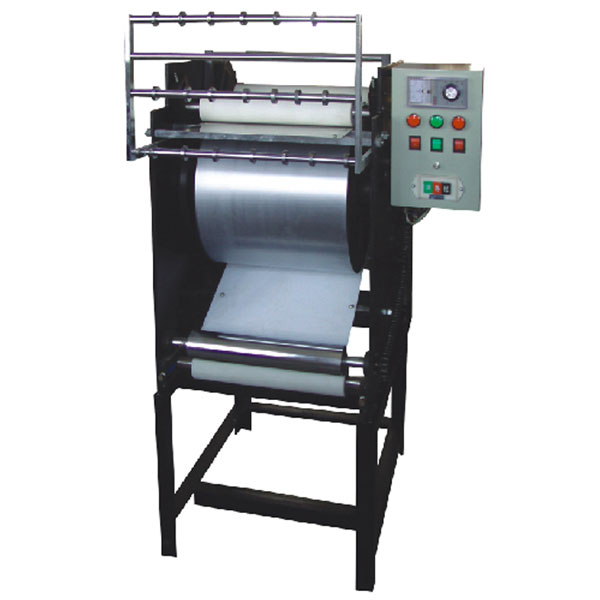 Payment & Delivery
* MOQ: 1 Unit
* Port: Shanghai
* Payment Terms: T/T, L/C, D/A, D/P, Western Union, MoneyGram, Paypal
* Packaging Material: Paper/Wood
* Packaging Type: Cartons
* Delivery: We'll arrange delivery within 3 days on the receipt of payment.
We Provide
* Best products and factory price.
* On-time delivery and the shortest delivery time.
* 1-year warranty. If our products cannot function properly within 12 months, we'll offer spare parts for free; and you need to pay for the delivery.
* OEM and customized service.
* User manuals will go with relative machines.
Service
* QC: All products will be checked before delivery.
* Compensation: If any unqualified product is found, we'll pay the compensation or send new qualified products to customers.
* Maintenance & Repair: In case of any maintenance or repair need, we'll help to find out the problem and offer relative guidance.
* Operation Guidance: If you have any problem with operation, please feel free to contact us.