Description
YPLC series pump is an anti-corrosive and abrasive proof sump pump, whose proprietary manufacturing technology was introduced from Jeumont • Schneider of France and special steel smelting technology of anti-corrosive and abrasive- proof materials was introduced from Haute •Sambre of France .
The pump is single-stage, single-suction cantilever vertical centrifugal pump which is designed in the light to multiphase flow exoterica and practice experience for transferring liquid medium with suspended, corrosive, abrasive, viscous or gas. Considering passing solid medium, reliability and the life of flow parts, the pump is the idea pump for transferring medium containing solid. The series pump is widely used in fertilizer, chemical, waste water treatment, food, papermaking, sugar refinery, mining and other industries.
Design Features
1) The pump, with advanced design and high reliability, adopts rigid design. Thick pump shaft , the bearing of large loading capability and rotor bore reasonable force ensure the single pump to continuous operate for long time.
2) The impeller is closed, wide channel impeller, which is in favor of passing the medium containing solid without causing block. The impeller has front vane and back vane, the front vane prevents medium reflowing the suction, the back vane balances axial pressure and reduces axial leakage pressure to improve the pump efficiency.
3) An axial adjusting device is provided, which makes it possible to restore the performance of the pump to a maximum extent through adjusting the gap between the impeller and the pump body after the occurrence of excess erosion corrosion of the flow parts.
4) Be supported with two bearings with long distance between them.
5) The shaft is thick and few steps in deign, and it is rigid.
6) Both support and bearing box are rigid and the pump is stable.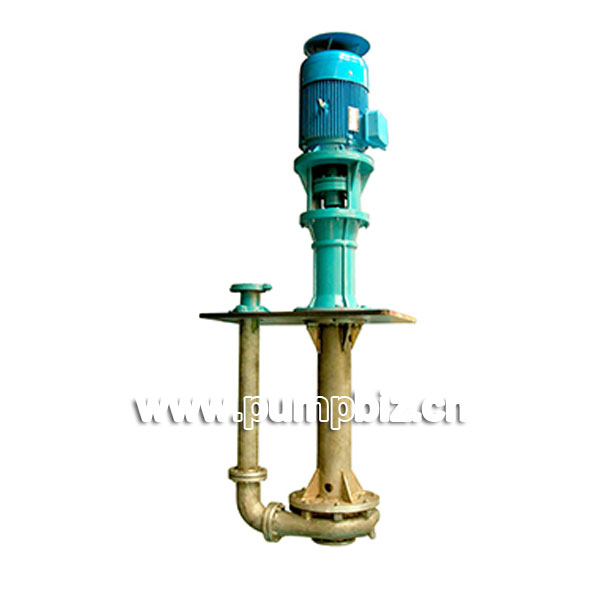 Payment & Delivery
* MOQ: 1 Unit
* Port: Shanghai
* Payment Terms: T/T, L/C, D/A, D/P, Western Union, MoneyGram, Paypal
* Packaging Material: Paper/Wood
* Packaging Type: Cartons
* Delivery: We'll arrange delivery within 3 days on the receipt of payment.
We Provide
* Best products and factory price.
* On-time delivery and the shortest delivery time.
* 1-year warranty. If our products cannot function properly within 12 months, we'll offer spare parts for free; and you need to pay for the delivery.
* OEM and customized service.
* User manuals will go with relative machines.
Service
* QC: All products will be checked before delivery.
* Compensation: If any unqualified product is found, we'll pay the compensation or send new qualified products to customers.
* Maintenance & Repair: In case of any maintenance or repair need, we'll help to find out the problem and offer relative guidance.
* Operation Guidance: If you have any problem with operation, please feel free to contact us.